![CDATA[YII-BLOCK-HEAD]]>

<![CDATA[YII-BLOCK-BODY-BEGIN]]>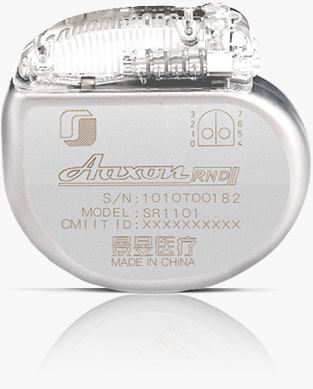 Aaxon RNDTM Rechargeable Implantable Neurostimulator Kit for DBS
Smaller Size / Lighter Weight / longer Life / Quicker Charging
Efficient charging efficiency: Under common parameters, the maximum charging interval is up to 48 days with the particular parameters as 3V Amplitude, 90us pulse width, 120Hz frequency. It can be recharged every day and every week. Patients can choose a fixed charging time according to their own charging habits. For most patients, the daily charging time is 5-10min, which can ensure daily use.
View details >
Member login
Looking forward to your becoming our member!
User name*
Password * (6-20 characters):
Retrieve password
Please input your email to retrieve the password!
Email *
Congratulations!
Your password has been modified successfully. Please log in with the new password
Hello!
Password reset email has been sent to your registered email. Please click password reset link to change your password!